Es überschlagen sich die Ereignisse und ich komme kaum noch dazu die Webseite zu
aktualisieren.
Mai:
Anfang Mai hatte ich das Vergnügen, gleich zweimal mit den Jazz Lips zu spielen
– legendärer New Orleans Hot Jazz aus Hamburg.
Auch hat Jumpin Jelly wieder in der Cascadas Bar zum Lindy Hop, Shag und Balboa Tanzen aufgespielt. Mit Bun-Jon & The Big Jive waren wir in Magdeburg und mit Jerry Tilitz und Co. hab ich in Nancy's Galerie gespielt.
Mit Jazz Appeal und Miss & the Mojos, einer Motown Cover Band, hatte ich einen Doppelgig auf einer schönen Hochzeit und mit Dennis Durant war ich wieder bei den Wohngeschwistern in Ottensen.
Außerdem hat Shreveport Rhythm am 25.5., beim KIWANIS Jazz Festival, dem Publikum ordentlich eingeheizt.
Und bevor es dann im Juni so richtig rundgeht, spiele ich am 31.5. noch einmal mit Jerry Tilitz in Nancy's Galerie.
Juni:
Bun-Jon & The Big Jive machen den Auftakt am 1.6. beim Stadtfest Winsen und am 23.6. in Finkenau auch den Abschluss zu einem ereignisreichen Monat.
Am 3.6. steht im Audimax der TU Harburg das Sommerkonzert der SwingING. Big Band an.
Mit Braun's Chocolate spiele ich zum Lindy Hop, Balboa und Shag Tanzen am 5.6.auf der
Altonale in Hamburg.
Ein absolutes Highlight des Monats ist die CD Release Tour von Shreveport Rhythm:
7.6. Cotton Club CD Release Party, Beginn 20:30 Uhr
8.6. Farmhouse Harsewinkel, Beginn 20:00 Uhr
9.6. Farmhouse Harsewinkel, Beginn 11:00 Uhr
9.6. Düsseldorfer Jazz Rally, Vor dem Uerige, Beginn 19 Uhr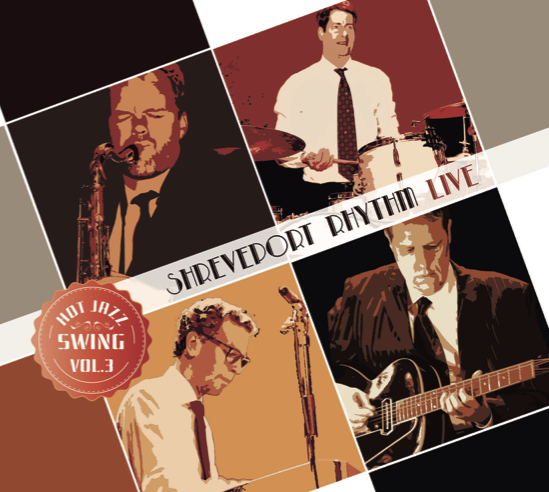 Am 13.6. vertrete ich den lieben Kollegen Stefan Dahm beim Roy Frank Orchestra in
Breisach. Es wird ein Harald Juhnke Programm gespielt.
Mit Dennis Durant und seiner Leise Kämpfer Tour geht es am 15.6. in Holtenköste in
Neumünster weiter.
Alle Details zu den Terminen findest du HIER
Stay Tuned
Matthias