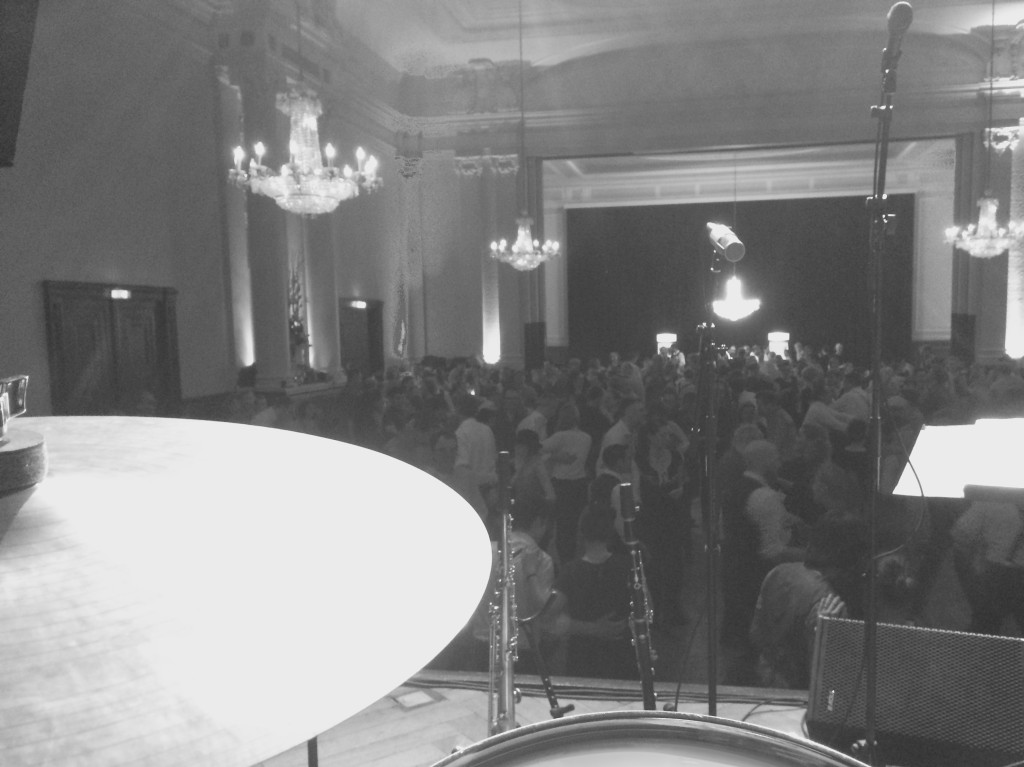 Nach einem heißen Swinging Ballroom in den Mai, führt es mich auch diesen Monat
wieder auf schöne Bühnen in tollen Städten.
Den Anfang macht Hamburg mit dem 827. Hafengeburtstag. Hier könnt Ihr mich mit Bun-Jon & The Big Jive am Freitag, den 6.5., ab 16 Uhr auf der REWE Bühne sehen. Wenn ich auch schon seit 10 Jahren in Hamburg leben, ist dies mein erster Hafengeburtstag – ich bin gespannt.
Am nächsten Tag geht es mit Bun-Jon & The Big Jive weiter nach Paris zum Flying Festival. Dort sind wir mit Bands wie den Jive Aces oder Si Cranstoun in aller bester Gesellschaft.
Samstag, den 14.5., verbringe ich auf Sylt und spiele als Vertretung bei dem Jazzbreeze Quartett in Morsum. Leider kann ich dort nicht länger bleiben, da es am Sonntag mit
Shreveport Rhythm weiter zur Düsseldorfer Jazz Rally geht. Mittlerweile schon traditionell, feiern wir mit Euch vor dem Uerige einen fulminanten Festival Abschluss. Zum großartigen Line Up der Düsseldorfer Jazz Rally brauche ich wohl eher nichts zu sagen.
Was wäre ein Monat ohne einmal richtig zu Rocken? Und das auch noch für einen guten Zweck. Am 20.5. spiele ich mit ROCKSIN beim 2. ROCKKONZERT zu Gunsten schwerstkranker Kinder, in der Gaststätte Zur Erholung in Uetersen.
Ich hoffe da ist was für Euch dabei und wir sehen uns bei einem der Konzerte.
Stay Tuned
Matt