Dieser überlieferte Spruch hat sich mir zum Glück schon bewahrheitet. Aber 'first things first':
Ende März habe ich mit der Max Clement Foundation das Stück 'Allegorie der Unsterblichkeit' an drei aufeinanderfolgenden Abenden auf Kampnagel aufgeführt. Die durchweg sehr gut besuchten Shows, waren ein voller Erfolg. Ein paar Impressionen seht Ihr hier: Bilder 2014
Ausserdem war Shreveport Rhythm schon Anfang März im Studio und hat nachgelegt: Hot Jazz & Swing Vol. 2 wird noch in dieser Jahreshälfte erscheinen.
April:
Neben einem tollen Auftritt von Shreveport Rhythm zusammen mit Hermann Bärthels 'Jazz & Platt' im Cotton Club, hatte ich auch schon das Vergnügen, zusammen mit Paul Imm, Leo Volskiy im gut besuchtem CVJM in Lübeck zu begleiten.
Am 22. April habe ich die Freude in Ralf Böcker's Cotton Club Serie Jazz Puls Love Newkirk zu begleiten. Diese Power-Women solltet Ihr nicht verpassen!
Der Mai steht vor der Tür und was könntet Ihr besseres tun als rein zu Tanzen? The place to be ist in dieser Nacht Swing in den Mai im Maritim Hotel Reichshof. Los geht es um 20 Uhr mit einem Swingtanz-Crashkurs der Swingwerkstatt. Das frisch Gelernte könnt Ihr im Anschluß ausprobieren und festigen wenn euch Shreveport Rhythm und DJ Mr. Tumbleweed die ganze Nacht so richtig einheizen!
Das stilechte Ambiente des 1910 eröffneten Hotels ist bei dieser Veranstaltung leider vorerst zum letzten mal die Kulisse für die mittlerweile legendäre Tanznacht – das Hotel schließt am 1. Mai.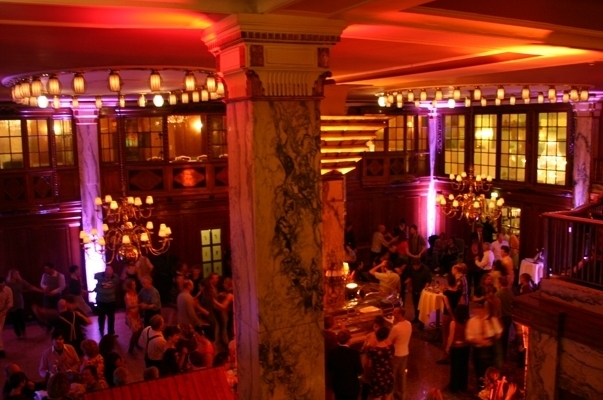 Nicht genug? –> Termine
Stay tuned
Matthias