Es war viel los in den letzten Monaten und es gab außergewöhnlich viele ausverkaufte Konzerte und wahnsinnig tolle Erlebnisse mit meinen Bands, z. B.:
Tanz in den Mai mit Dennis Durant – über 400 (!) Leute im Kent Club (ehemaliger Stage Club).
The Porthounds auf Tour in Tschechien und der Slowakei, auf der ausverkauften Frau Hedi oder als Support für Jake La Botz in Hamburg.
Shreveport Rhythm bei der Düsseldorfer Jazz Rally (was war da denn bitte wieder los – fantastisch!)
Die SwingING. Big Band der TU Hamburg-Harburg konnte endlich ihr Jubiläumskonzert zum 20-jährigen Bestehen in der Friedrich-Ebert-Halle nachholen. Mit dabei war u.a. die wunderbare Caroline Kiesewetter und wie immer 'the one and only' Lennart Axelsson.
Ein leider nicht stattgefundenes Highlight wäre das Konzert von Bun-Jon & The Big Jive in Paris beim Flying Festival gewesen. Aus brandschutztechnischen Gründen musste das Festival auf Januar 2024 verschoben werden – Safety First!
Interessant war es für mich auch, beim Polizeiorchester Hamburg den tollen Kollegen Ole Seimetz vertreten zu dürfen. Hier konnte und durfte ich noch das ein oder andere lernen.
Und nicht zuletzt hat die Hammer Schlagzeugschule an Fahrt aufgenommen. Bei Interesse an Schlagzeugunterricht schaut doch mal auf die Seite hammer-schlagzeugschule.de und meldet euch bei mir.
Neuigkeiten gibt es auch:
Ab Juli bin ich öfters und auch regelmäßig bei The Sazerac Swingers aus Gütersloh zu hören und zu sehen. Ich freue mich riesig, ein Teil dieser großartigen Band zu werden. Den heißen Drumhocker teile ich mir mit Georg Kirschner und Jan Koeckstadt – das nenne ich mal gute Gesellschaft!
Die Proben an einem neuen Dennis Durant Album haben begonnen und ich darf verraten, dass es jazziger wird. Einen Veröffentlichungstermin gibt es aber noch nicht.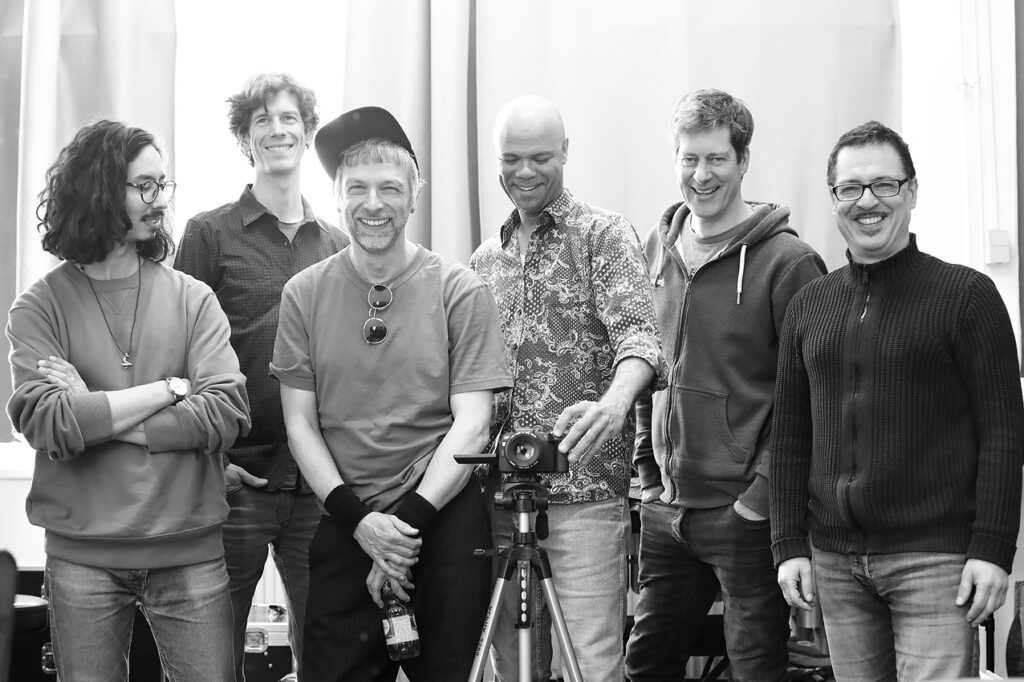 Alle Details zu anstehenden Auftritten findest du wie immer unter Termine.
Stay tuned!
Matthias