Wie auch schon im letzten Jahr entspannt sich mit steigenden Temperaturen die coronabedingte Situation in der Veranstaltungsbranche. Hoffen wir mal, dass sich die Lage weiter entspannt, damit auch bald in den Wintermonaten wieder mehr stattfinden kann.
Im März schaue ich mit einem lachenden und einem weinenden Auge auf einen ganz besonderen Auftritt: Shreveport Rhythm hat die Ehre, am 26.3. zum Abschied von Dieter Roloff im Cotton Club zu spielen. Dieter geht nach 62 Jahren in den wohlverdienten Ruhestand und ich wünsche ihm schon an dieser Stelle alles erdenklich Gute! Er hat sich in Hamburg wie kein Zweiter für den live gespielten traditionellen Jazz verdient gemacht und wird schmerzlich vermisst werden. Hoffen wir, dass der Cotton Club noch lange in seinem Sinne weitergeführt wird und als Institution für den Jazz erhalten bleibt. Die auf die Sitzplätze begrenzte Anzahl von Tickets ist leider schon seit längerem restlos ausverkauft.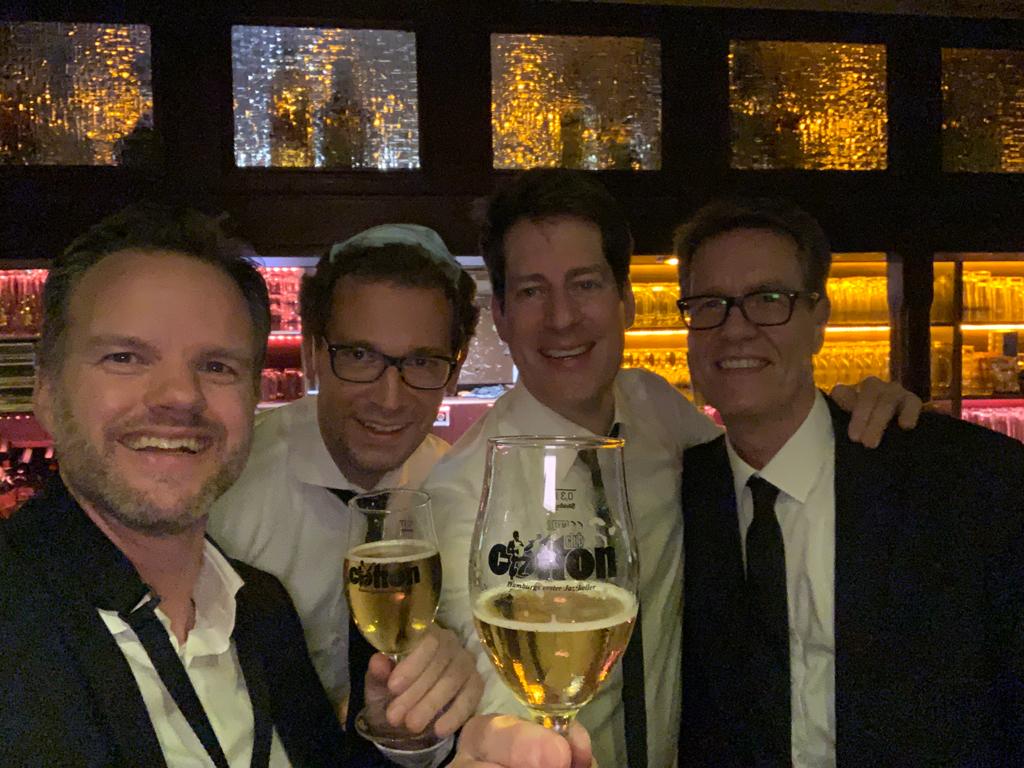 "Wohl mehrmals schlägt's stilistisch um, das ist des Aprils Privilegium" – So oder so ähnlich erinnere ich eine Bauernregel, die den Monat zutreffend beschreibt. Den Auftakt macht am 23.4. Bun-Jon & The Big Jive im Johnny B. in Burgdorf. The Porthounds, eine neue Band irgendwo zwischen Rock'n'Roll, Rockabilly und Country, geben ihr Debütkonzert am 29.4. im Hafenbahnhof in Hamburg, und mit Dennis Durant & Band könnt ihr zu Funk und Soul im Hotel Reichshof in Hamburg schweißgebadet in den Mai tanzen.
Details zu den Terminen findet ihr HIER
Stay tuned & healthy,
Matthias