Der April nimmt langsam Fahrt auf und wird in einem ereignisreichen Mai münden.
Shreveport Rhythm und Bun-Jon & The Big Jive teilen sich überwiegend die vielen
Termine. Hier die Bands im Überblick:
Shreveport Rhythm:
20.04. Cotton Club, Hamburg
27.04. Die Weberei, Sazerac Jazz Night, Gütersloh
30.04. Mozartsäle, Swing in den Mai, Hamburg
12.05. Schloss Plön, Jazzfestival
18.05. Uerige, Düsseldorfer Jazz Rally
01.06. Cotton Club, Hamburg
Bun-Jon & The Big Jive
05.05. Landhaus Rickermann, Reckenfeld
06.05. Open-Air Heuss-Platz, Jazzfestival Gronau
10.05. Flying Festival Paris
11.05. Stadtfest Winsen
25.05. Shim Sham, Zeche Ahlen
26.05. American Journeys Festival, Palais des Grottes, Cambrai
Am 19.05. habe ich ausserdem das Vergnügen bei meinen Freunden von The Sazerac Swingers bei der Düsseldorfer Jazz Rally zu spielen.
Details zu allen Terminen gibt es hier
Übrigens spiele ich bei vielen Konzerten mein Slingerland Radio King von Ende 30er Anfang 40er Jahre.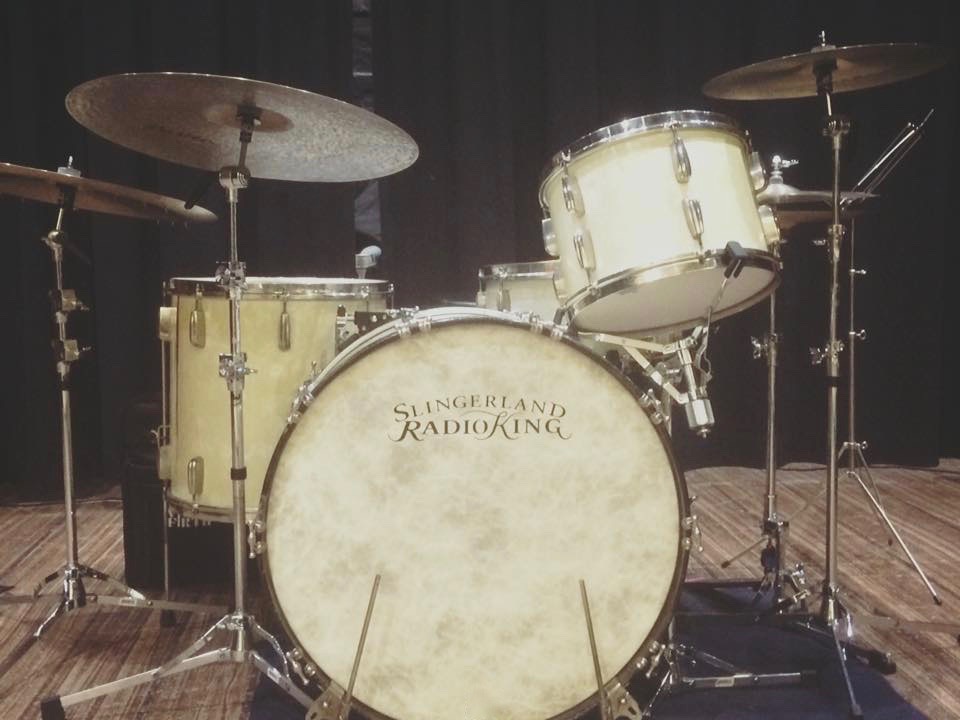 Stay tuned
Mat "The Vintage Guy" Friedel