Liebe Leute, ich freue mich in den nächsten Tagen wieder mit den beiden großartigen Musikern Gregor Kilian und Ralf Böcker unterwegs zu sein.
Hot House, eine Traditional Blues and Boogie Formation, spielt am Samstag, den 2.6.2012 in schönstem Ambiente beim Weinfest in Sommerach. Den Tag darauf bin ich mit Kilian & Böcker im Restaurant Der Zinke in Heilbad Heiligenstadt zu hören und zu sehen. Zu guter Letzt stehen Ralf Böcker and Friends am 10.6.2012 in Holstenniendorf auf der Bühne.
Sucht euch das nächst gelegene heraus und kommt vorbei!

Review:
Die Konzerte in Dresden mit John Defferary (Chris Barber, Papa Bue, Trevor Richards, etc.) waren ein voller Erfolg. Hier ist ein Bild der mehr als 5000 Zuschauern vor der Freilichtbühne in Dresden, kurz vor unserem Auftritt.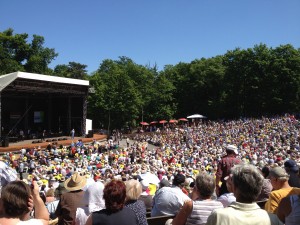 Shreveport Rhythm haben mit ihrem Konzert beim Travemünde Jazzfestival bei schönstem Wetter, bestem Ausblick und begeistertem Publikum die Festivaltournee offiziell gestartet.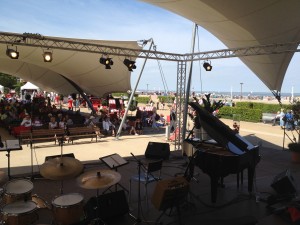 "Stay tuned" oder besser noch: Komm bei einem der vielen Konzerte vorbei!
Bis dahin viele Grüße
Matthias